I showed you the start of the clothing dividers in this post. I had my dad make me the numbers to put on them. If you're looking for something similar, check out his website here. Tell him Sarah sent you!
Here are the round things I got from ebay:
This is what they looked like after I modpodged on the paper.
And this is what they looked like after I added the numbers! I love how they turned out! 🙂
You could probably put another layer of mod podge on them if you felt ambitious but it's not really needed.
I also packed the hospital bag, and both diaper bags. They are sitting at the front door, waiting to be grabbed!
Look at the adorable boppy pillow!! I LOVE it! I'm going to make an extra cover for it, just so I have a backup if/when this gets spit up on!
Speaking of diaper bags … I chose this skiphop bag you see in the pic above. My cousin Amy got it for me, and she actually helped me pick it out too. I LOVE it. It's perfect- it's cute, convenient, has lots of pockets…. I'm stoked to use it. I have been looking for a diaper bag for Leon too, but he said he just wanted a back pack so I kinda gave up on the search and just figured we'd get a plain old back pack for him. Well… my adorable husband found his own diaper bag on Amazon! It's PERFECT for him.
It even has a really nice changing pad and lots of pockets!
The other project I did this last week was to make my own carseat canopy.
I wanted one like this from etsy: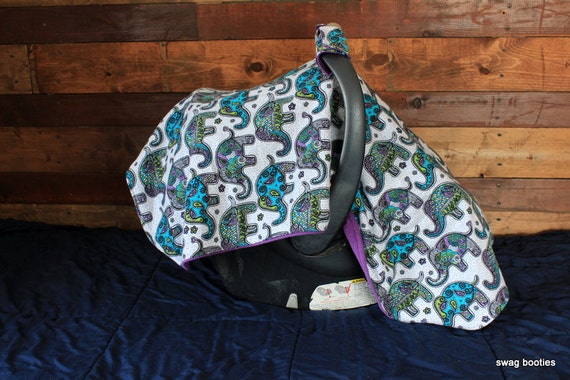 The one above is $42 and the problem with most of them, is that the part that hooks onto the handle is close together. You can see what I mean in this pic: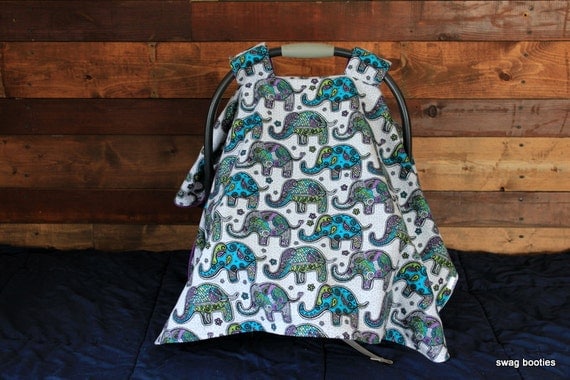 The reason that is a problem, is that I have a nifty carseat pad for my arm. You'll see what I mean in later pics but it's one of these: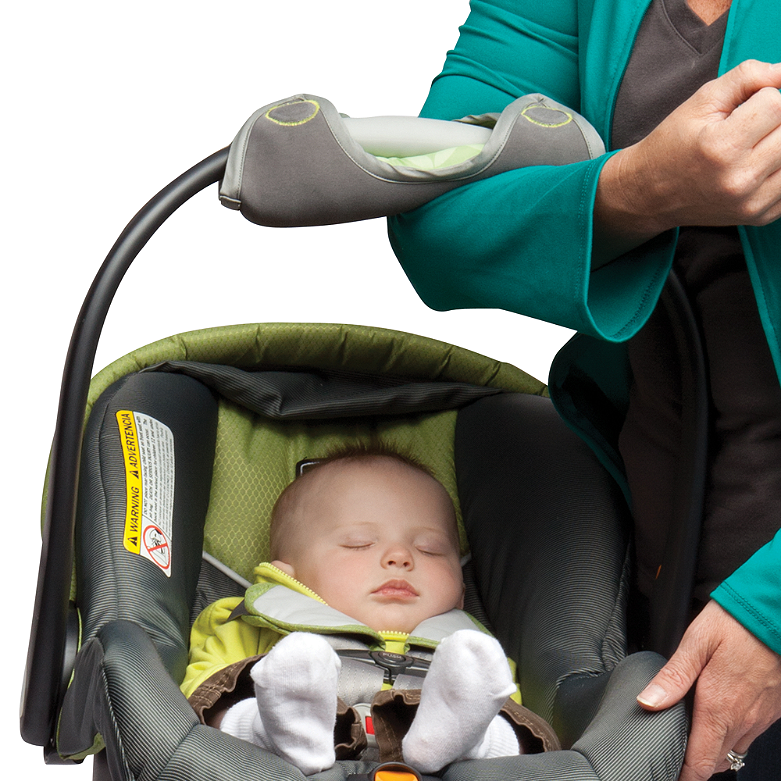 Since this is pretty wide, I would need the carseat canopy to connect to the carseat handle spread out.
So… Instead of spending $42 on something I can make myself…. I pulled out my sewing machine.
This project was super fast and easy – I literally started and finished it in one night. I didn't take any in progress pictures because I suck.
(See the padded handle?)
What do you think?
I also found these at buy buy baby for $29.99! I spent nothing on mine because I used fabric left over from my nursery projects, and had the Velcro for the straps left over from another project.
Oh, which reminds me, I also found those nursing covers I made (I'll be making another one soon) at buy buy baby for $34.99:
Not too bad, huh!?
🙂